Screen Shot Windows 8
To take a screenshot, hold down the Windows key and press the PrtScn (Print Screen) button on your keyboard.
Now press the Win + E keyboard combination to open Explorer and navigate to your Pictures library in the left-hand side panel, here you will find a newly created Screenshots folder, double-click on it to open it up.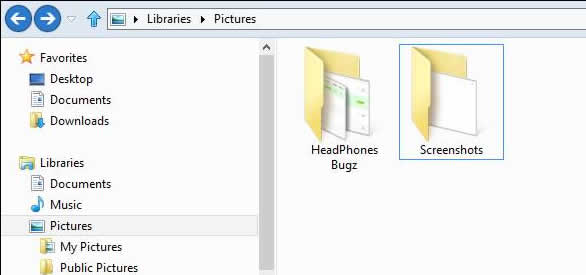 Inside you will find all the screenshots you have taken, listed in chronological order.