How to hide the Ribbon in Office 2013
To switch among the different Ribbon views, click on the Ribbon display option button, located between the Help and Minimize buttons.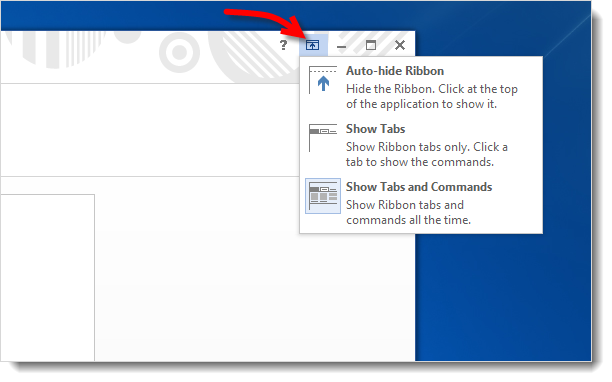 • Autohide Ribbon hides the ribbon at the top, then reappears when you click the top of the screen. This mode only works in full-screen mode.
• Show tabs displays only the tabs, like File, Home, and Insert, while hiding the commands. Clicking on the tabs will make the commands reappear temporarily.
Show tabs and commands is the default view with tabs plus all the commands.